First, I just want to say congratulations to
Oregon State for upsetting #1

USC
. Yes, I'm giving props now because I know I'll hear about it all season long.
Second, let me be first to say, DAMN IT... Thanks for pissing them off. So not only are Beaver fans going to gloat all season about beating the mighty Trojans, but will likely get to rub it more because
USC
is going to make some heads roll next week when they return to the Colosseum.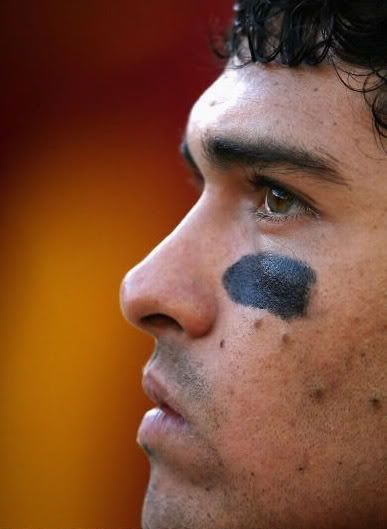 Some interesting things to take from that game:
1.) Who taught the Trojans how to tackle?
2.) Yes, that was the same defense that lost their whole front 7 and held
USCs
stable of running backs to under 100 yards rushing.
3.) "
Quizz
" is agile and quick but damn is that kid tiny.
4.)
Maualuga's
knee is
F'ed
.
5.)
USC
has now lost 3 of the last 4 games in Corvallis. Seriously? Corvallis?
6.) I love it when Sanchez looks like he is about to cry.
Mark it...
Beavs
are going to loose Utah next week. Further proving the
Pac
-10 isn't worth a $hit this year.
Just because this is a new season, the Thursday curse (top team upsets) is not broken. Thank our lucky stars that the Ducks aren't playing on a Thursday this year.